Mosman's best cafes and their owners
Mosman's cafe scene is the envy of many other suburbs with dozens of first-rate eateries. But who are the real culinary leaders? We've ranked Mosman's cafe kings and queens.
David Barwell
August 30, 2021 - 6:00AM
They're the kings and queens of Mosman's cafe scene, providing what could be argued as one of the most vital and sought after services to residents in the region.
Drawing inspiration from French, Italian, Indian and Vietnamese cuisines, the suburb's eateries continue to set the standard in Sydney's ultra-competitive brunch and lunch marketplace, impressing locals and visitors alike with their varied and vibrant menus.
In a celebration of coffee culture, quick bites and lazy lunches, the Mosman Daily takes a look at the movers and shakers behind some of the region's top cafes and discovers some of the secrets to their success.
1) TROY ANTHONY AND PAUL PIKL
Troy Anthony and Paul Pikl.
Paul Pikl and Troy Anthony took the reins of Cafe Mosman in 2012 – building to what's become a staple of the local cafe scene. Located in the heart of Mosman, the cafe serves delicious breakfast and lunch meals every day, specialising in fair-trade and organic produce that keeps its loyal customers coming back for more. Mr Anthony said the dedication of staff and valued customers were among the keys to the cafe's success.
"From the outside, a cafe can look like the diner from an episode of Friends, but a lot goes on behind the scenes to make it all work – we're open seven days per week and for us a typical shift is from six in the morning to 5.30pm at night. Prior to Covid we were preparing 500 meals each Saturday and Sunday," he said.
"Having the right staff the right level of customer service to match expectations are is what makes the difference – there's a lot of competition with 30 cafes in Mosman and everyone is doing a rock star job.
---
"It's about the people and building up the relationships that's what's pulled us through.
"It's immensely satisfying – we're nine years in and we still love it. "
2) ALENA AND PIERRE RAYROLLES
Pierre and Alena Rayrolles are the owners of Frenchy's Cafe. Husband and wife powerhouse Alena and Pierre Rayrolles bring their love of French cuisine to the shores of Mosman at the wildly popular Frenchy's Cafe. Nestled in a 1890s Army Drill Hall at Headland Park, Frenchy's is a celebration of Gallic charm with a menu featuring everything from smoked salmon tartine to croque monsieur and the classic French onion soup.
Ms Alena told the Mosman Daily in December the venue's authentic food offerings inspired by French brasserie favourites was among the factors giving the bistro its edge. As well as drawing crowds of locals and visitors to the region, Frenchys has also become a popular place of work for French students in Australia on working holiday visas.
The couple previously operated restaurants in Paris before launching the Mosman bistro in 2012.
3) ANTHONY AND BJ RAI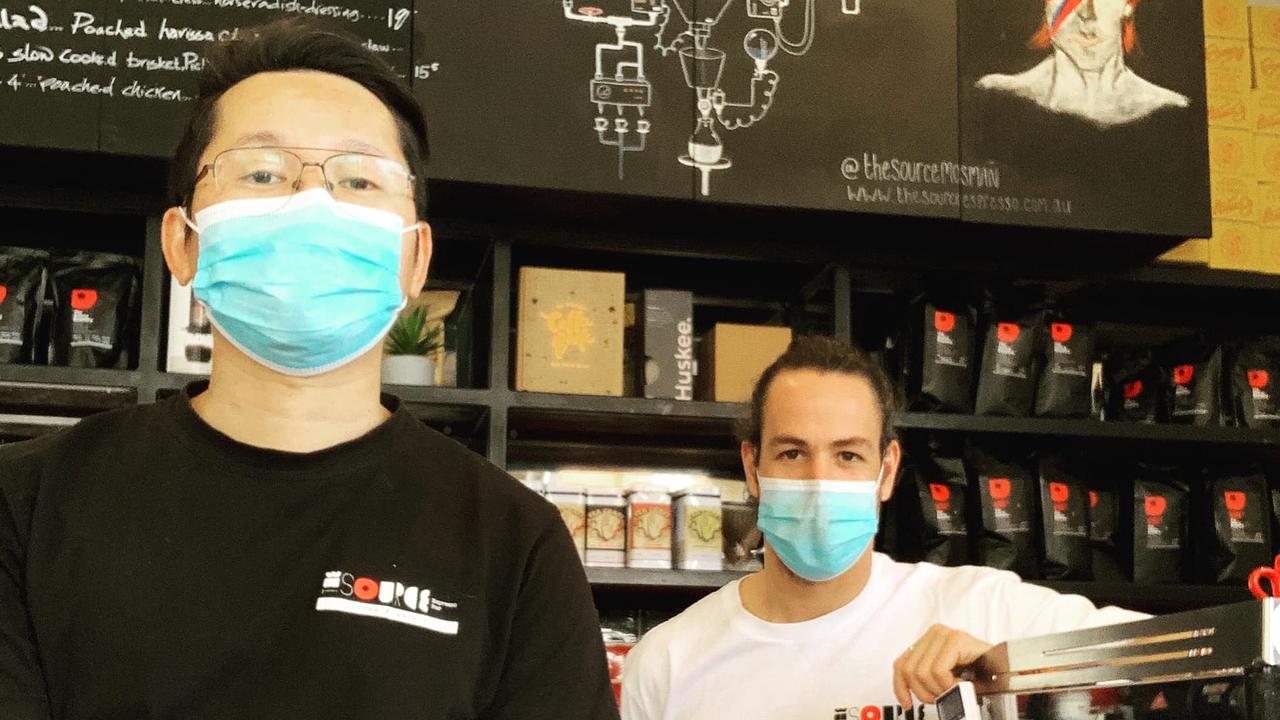 Bj Rai and Anthony Floyd.
The Source Espresso Bar has been fuelling Mosman locals with excellent coffee for more than 10 years.
Co-owners Anthony Floyd and Bj Rai have perfected the barista trade and also serve up a range of breakfast and lunch options. A focus on quality produce and customer service are among the factors that have helped the business last the test of time.
"There are a lot of cafes in Mosman so keeping up with expectations is very important – we do everything in house, we source our beans and we roast according to our clients' desires," Mr Rai said.
"Mosman people are the loveliest people in the world, they're loyal and I think building that rapport and relationship with customers is a key element. It's what's helped us keep going.
"Since Covid hit, it's been more of a mental rather than a physical challenge – we've cut down our hours from 2.30pm to midday but you're waking up to a new set of rules almost every day – how people are standing, where they're standing. You have to be able to adapt."
Along with great coffee, popular items on the menu include breakfast staples, the eight-hour slow cooked beef brisket sandwich, the super food green bowl and more.
4) THE FOUR FROGS FOUNDERS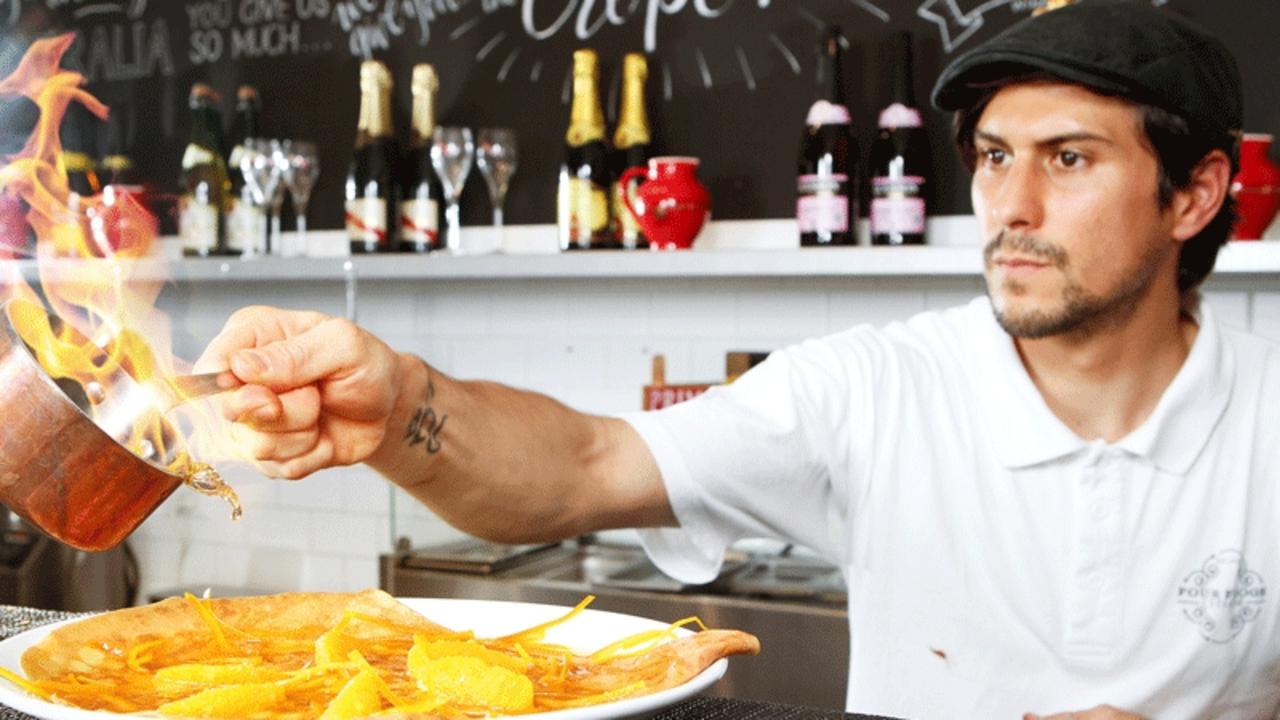 The Four Frogs Creperie is a destination in Mosman.
The Four Frogs Creperie in Mosman has built a steady following since opening its doors in 2014.
The hungry patrons of course flock to the restaurant's famous and authentic French crepes which have become so popular, a second Four Frogs venue was opened in Randwick in 2014 followed by Circular Quay in 2016 and Lane Cove in 2018.
Laurent Giannesini, one of the venue's three co-owners, said adapting traditional French recipes to the modern pallet was among the factors that kept customers coming back for more.
"When we started in Mosman we didn't know how people would respond but we soon had people coming all the way from the eastern suburbs who were asking us to open a restaurant there so we did and we've expanded over time," he said.
"In France, crepe restaurants can be a bit old fashioned, so we've modernised our menus to suit modern Australian tastes.
"I think that's what gives us an edge."
5) ANNA EDEN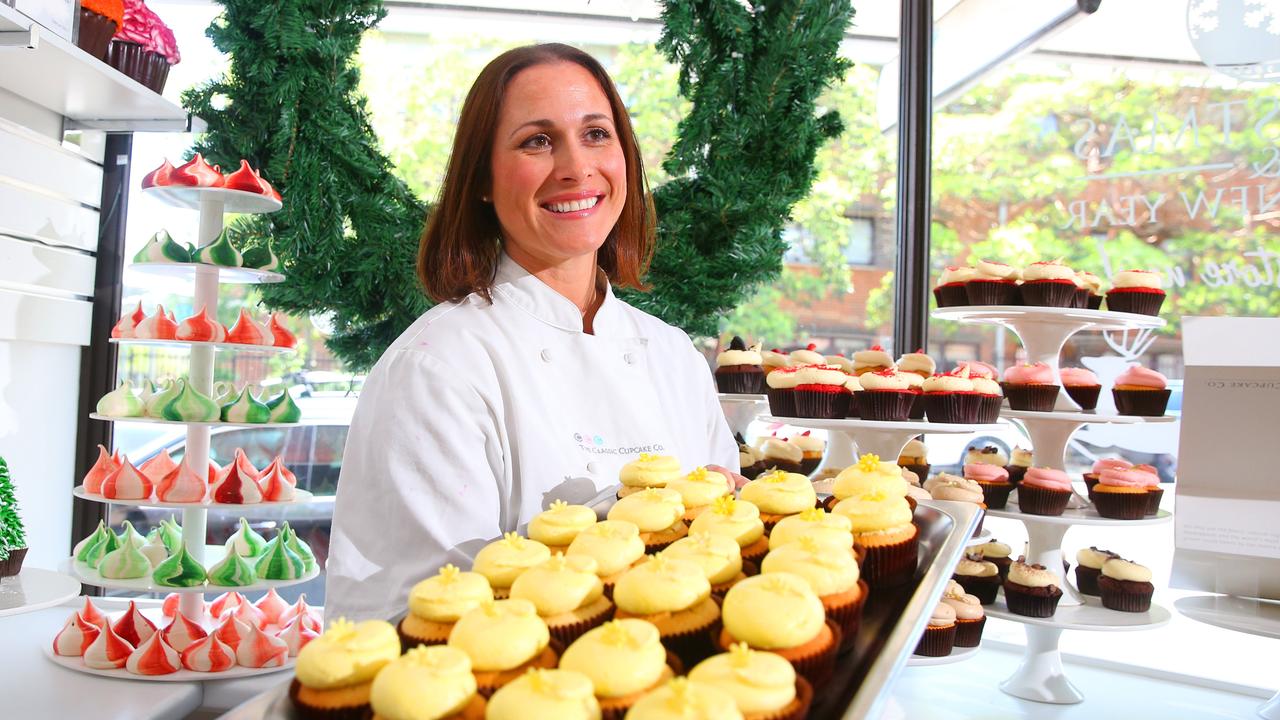 Anna Eden pictured at the business.
Mosman cupcake queen Anna Eden has been catering for the region's sweet tooths at the popular Classic Cupcake Co for almost 10 years.
After running an event catering company in London for 12 years, Ms Eden decided to specialise in baking delectable treats and opened the business in 2012 – much to the delight of local residents.
On the menu you'll find everything from cupcakes to cakes and pastries and a range of new 'lockdown treats'.
Ms Eden said perseverance, the ability to adapt to changing circumstances and loyal customers had helped the business during a challenging two-year period for the industry.
"It's tough for everybody but at the end of the day it's what you make of it – you can only get out what you put in," she said.
"You've got to be able to roll with the punches, be flexible and change your business as circumstances change around you.
"Passion is everything but that only gets you so far, you really have to put your ear to the ground and work twice as hard."
6) THE QUATTROVILLE FAMILY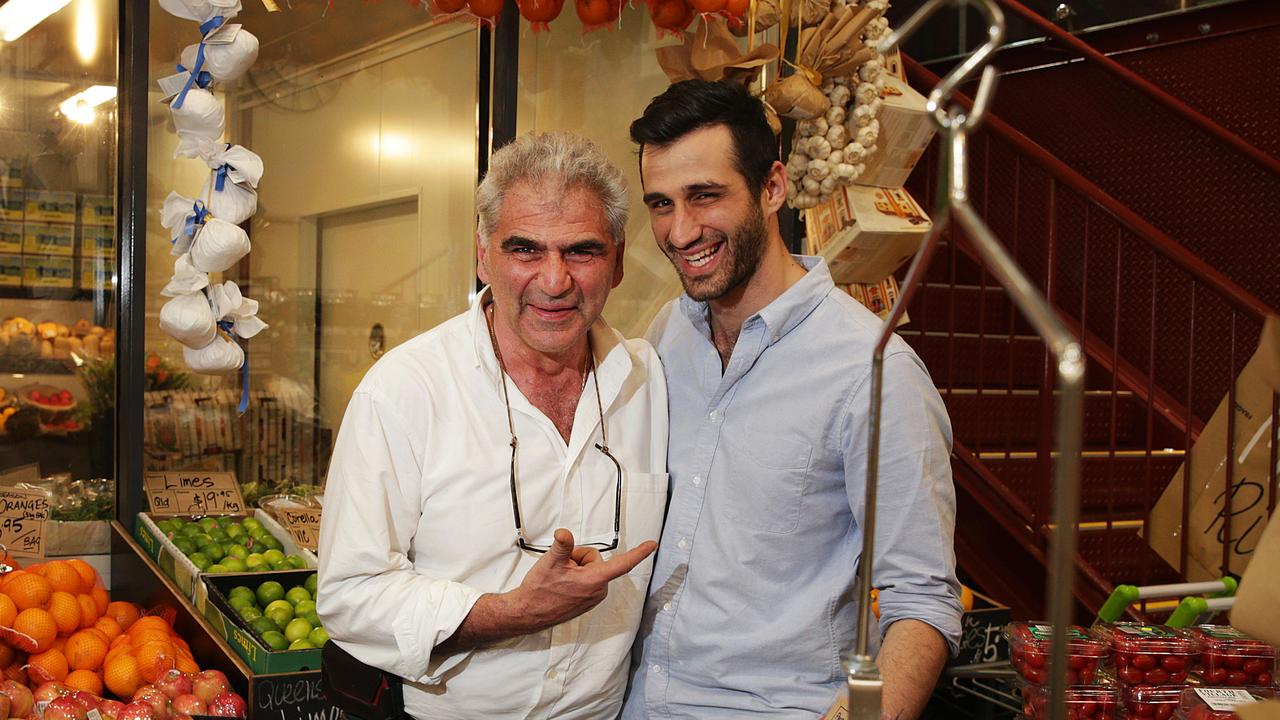 Father and Son team Peter and Dominic Quattroville, part of the family team who run the Fourth Village.
Mosman's Fourth Village is a family affair for Peter and Annette Quattroville and their three sons, John, Sal and Dominic.
The genesis of the business began in 1997 when the Quattroville family purchased 100 acres of prime farming land at Pokolbin in the heart of the lower Hunter Valley.
Fast forward to today and the restaurant not only draws crowds from far and wide, but also doubles as a high quality food market with much of the produce sourced from the farm.
The menu changes constantly, depending on what's in season, something that regulars have come to appreciate.
7) EMILY NGUYEN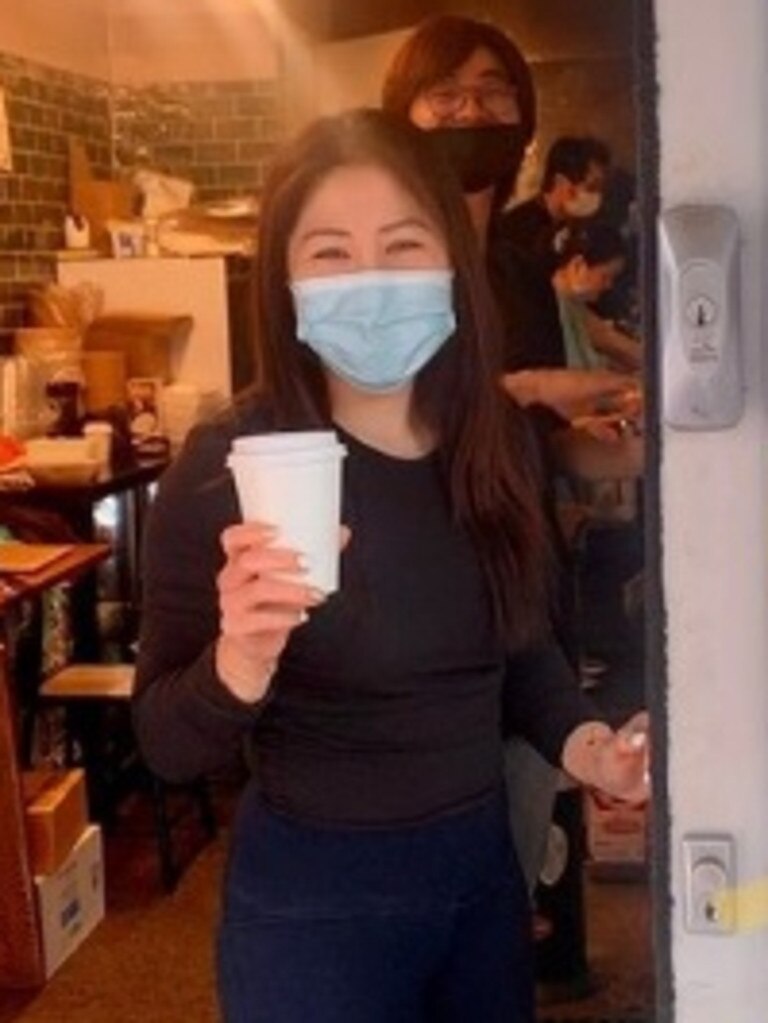 Emily Nguyen, pictured at the cafe.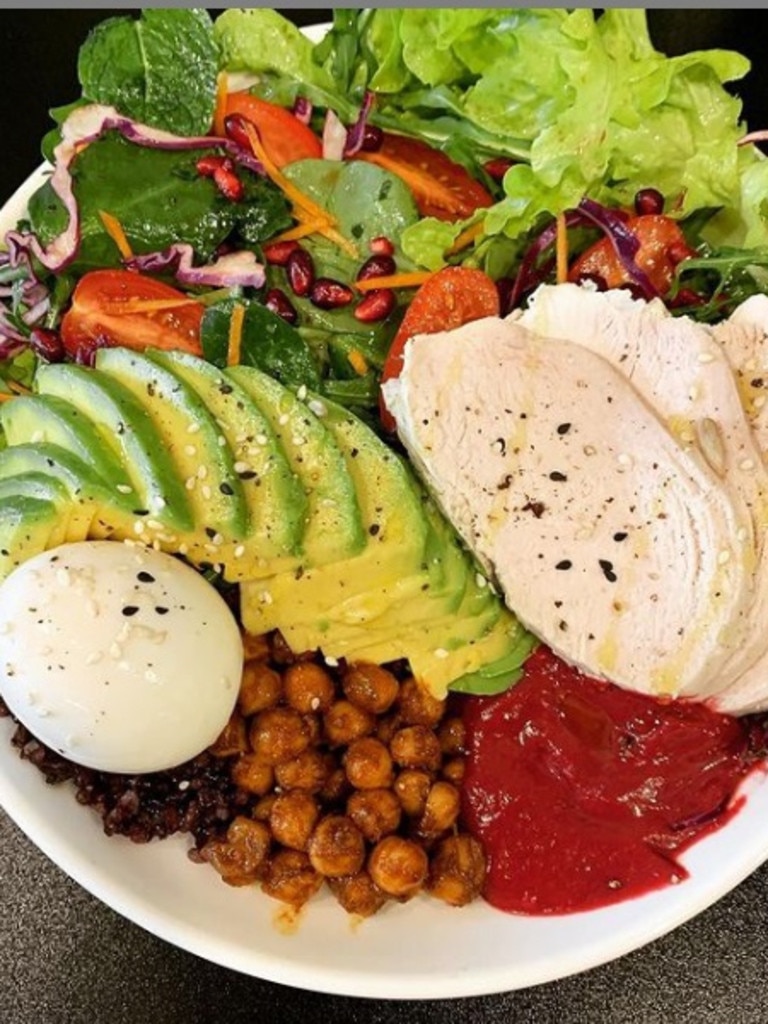 The menu is fresh at Penny Royal.
Tucked down an alleyway behind Mosman's busy Spit Junction, the Penny Royal is a little cafe serving up a menu big on flavour.
Owner Emily Nguyen took the reins of the cafe in 2019, giving the traditional menu a Vietnamese twist that continues to draw crowds of hungry diners.
"We offer all the favourites and we also do more traditional Vietnamese food as well – everything from Vietnamese rice paper roll, beef noodle soup which is a bestseller at the moment," she said.
"We bring another culture to Mosman, another flavour for lunchtime meals. I think that's what helps us stand out.
"We also know all our regular customers by name and their coffees – they just need to show up and straight away know what coffee to make."
8) BLOOM AT MOSMAN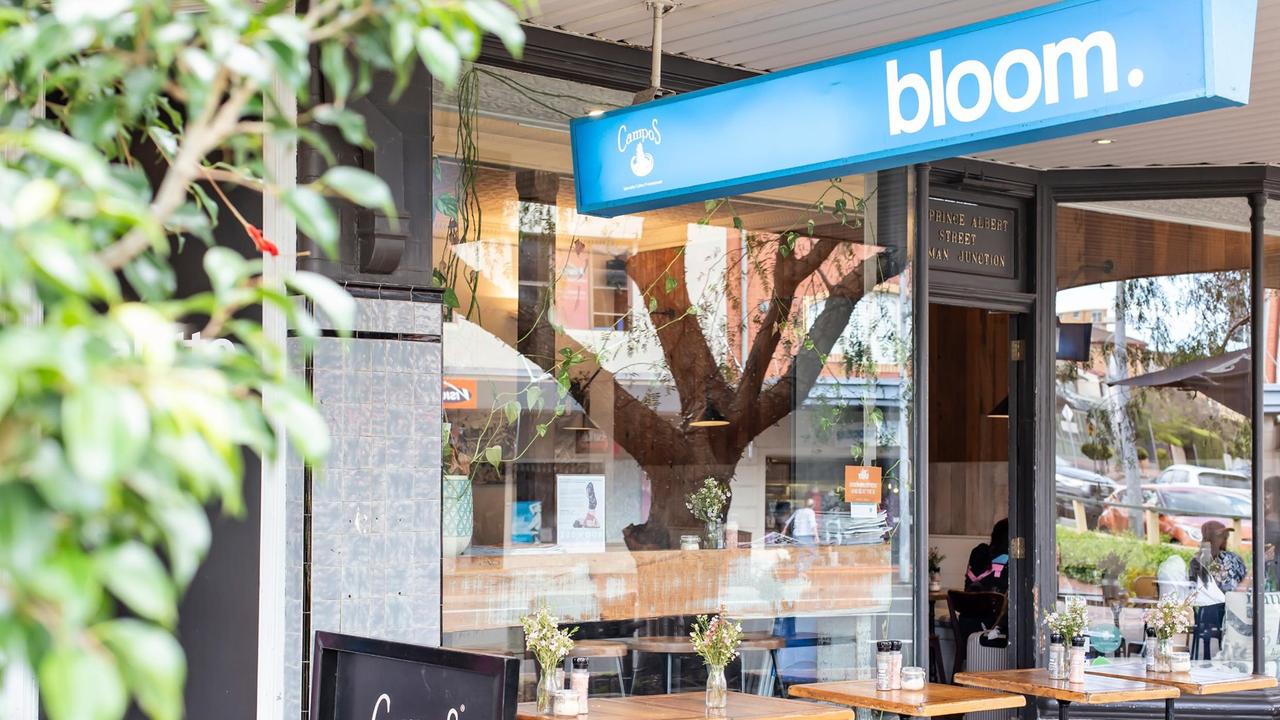 Bloom at Mosman is a cafe favourite.
It offers amazing food with a range of organic options that keeps customers flocking the doors.
Founded six years ago, Bloom at Mosman is another favourite in the cafe scene with a lunch and breakfast menu featuring popular choices including the Balmoral Brunch, the Bloom Bowl, salads, pastas, burgers and more.
Manager Hannah Gowers said the cafe's focus was keeping the menu fresh and varied.
"We've been going now for six years and we're always revamping our menus and adding new items to keep customers excited," she said.
"We're lucky in Mosman – we have such a great customer base and we take that relationship very seriously. For any small business that rapport is so important."
Ms Gowers said the region's cafes had been well supported by residents during the past two years.
"Cafes are one of the few things keeping everyone sane – that time out from home where people can come in for coffee, have a chat, and get away from the screens," she said.
Bloom at Mosman is owned by Andy Herrington who also heads the Bloom cafes at Manly, Freshwater and Collaroy.